Contact Gottlieb Inc.
We are located at:
Gottlieb Inc.
5603 Grand Ave
Neville Island, PA 15225
(412) 269-0708
www.aluminumdeox.com

For scrap delivery directions please call the above number and press 4.
All other deliveries contact Maintenance x1110
Contacts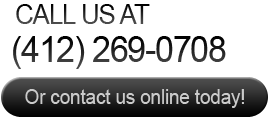 With a combined experience of over 50 years of aluminum processing and smelting and our ongoing commitment to improve our efficiencies, Gottlieb, Inc. has the knowledge and the tools to make the best aluminum deox for our customers. With our state-of-the-art, on-site metallurgical testing laboratory and by packaging our product to meet our customers' diverse needs, we continue to be a key supplier to many major steel mills.